Streamline Your Business With Outsourced Managed IT Services
Managed IT services are a comprehensive array of proactive IT support options delivered within a stable, monthly subscription payment. This outsourced IT support strategy allows your New Jersey business to have predictable payments & continuously maintained and updated IT systems.
Get started today
(973) 295-5570
Proactively Take Care of Your Technology Needs With Outsourced IT Solutions
Businesses need to make the most of their IT budget. That can be hard with unpredictable IT service costs and support fees.
You should be freed up to focus on your New Jersey clients.
You shouldn't have to worry about HOW your computers, servers, and cloud assets work.
Your operations shouldn't be interrupted by perpetual IT snags and slowdowns.
But how do you get the benefit of an IT department without the high cost?
The answer is Managed IT Services.

What Are Managed IT Services?
Technology for businesses is becoming much more complex with the increase of cyber threats and compliance standards becoming more difficult to meet — that's why having a trusted IT partner like eMDTec on your side helps your business reach it's goals! eMDTec provides comprehensive managed it services tailored towards your business needs.
Our managed IT services model provides businesses and healthcare organizations with an entire team of IT professionals to support their technology questions, maintenance, and management.
schedule your it plan
Outsourced IT Solutions That eMDTec Provides To Businesses Across New Jersey 
Organizations need to make the most of their IT budget. That can be difficult with unpredictable IT service costs and support fees.
Cloud Technology
Strategies

Security and Risk Assessments

Why eMDTec
Let eMDTec Be Your Outsourced IT Support Department
In today's rapidly evolving business landscape, the role of IT has become more critical than ever before. Whether you're a small startup or a well-established enterprise in  New Jersey, the efficiency and reliability of your IT infrastructure can significantly impact your operations and, ultimately, your bottom line.
A managed IT services plan is like having a dedicated partner that takes care of all your IT-related concerns, from infrastructure maintenance to cybersecurity and more.
schedule your it plan
Create a fully-customized Managed IT Services plan
All the IT services and support you need, proactively delivered within a predictable flat-rate monthly fee that fits your budget.
Take advantage of our team's nearly 20 years of IT experience
Our New Jersey IT team consists of professionals with several years of experience. We're confident we can provide quality IT support, we've seen nearly everything among New Jersey businesses!
Improve your productivity
Avoid harmful IT downtime with our proactive maintenance, 24/7 monitoring, and remote management tools that are designed to stop problems before they start.
Use our connections and IT expertise
Ensure the best possible pricing and high-level strategy/support for hardware, software, and cloud assets.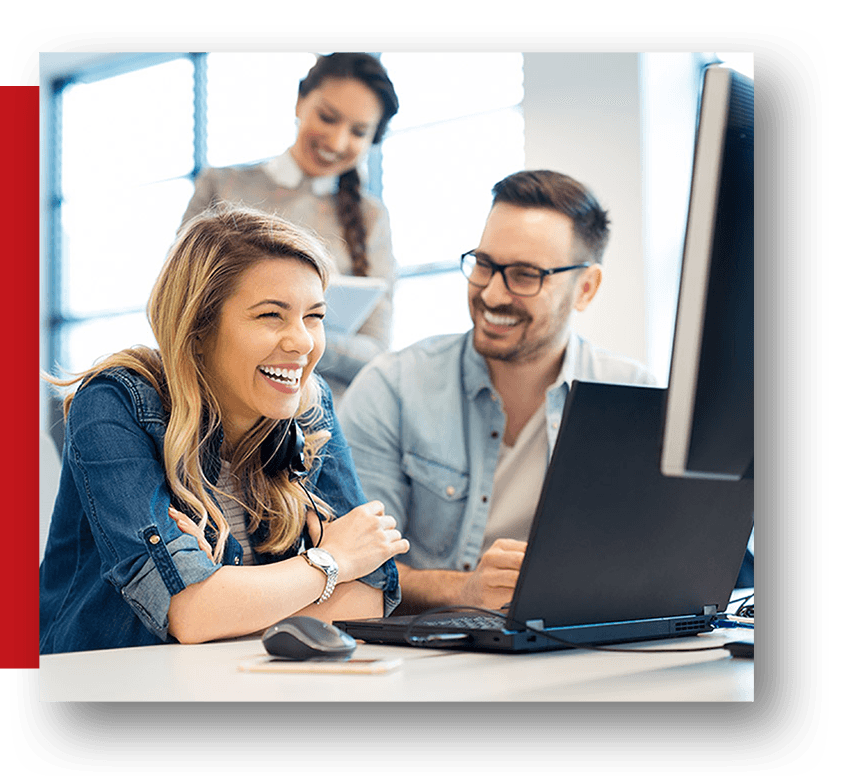 What Are the Benefits of Our Managed IT Services for Small to Mid-Size Bussinesses in New Jersey?
Stable Monthly IT Support Payments
No-Worry Computer Maintenance
Fast Troubleshooting Response
On-Call Tech Answers and Advice
Integration and Automation
Workflow Protection
Data Security
schedule your it plan
Start a Conversation and Learn How Technology Can Transform Your Business?
Reach out today to schedule a meeting where we'll learn about your New Jersey business and create an IT action plan that works for you.
(973) 295-5570
Schedule IT Action Plan