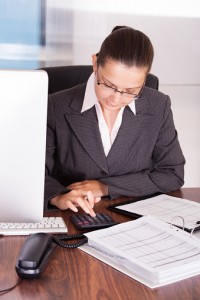 The word "audit" often sends chills down an executive's spine. Any industry utilizing Microsoft is susceptible to a Microsoft audit. No company is immune to a random audit, nor do they discriminate.
What triggers an audit?
There are a few key factors: Purchasing history, enterprise activity, and technology changes are some of them. Often, an existing or ex disgruntled employee can trigger an audit. An audit allows Microsoft to discover exactly how many licenses are required to become compliant.
eMDTec knows audits happen randomly, so we've compiled a list of helpful tips to keep you prepared:
Purchase from Legitimate Resources
Where a business purchases their software is vital. We condone purchasing with a trusted certified reseller. Microsoft products that are certified and genuine are your best bet. Unintentional purchases of pirated software may happen. Cheaper isn't always better. Make sure to collect all your receipts and invoices
Take Inventory of Products
An easy way for Microsoft to identify what software you have is to create an inventory of every Microsoft product being utilized in the office. Microsoft made it easy by providing a free Assessment and Planning Toolkit (MAP). Create a baseline inventory of all installed software along with usage to help you stay prepared.
Always Anticipate an Audit
Microsoft chooses these audits at random. It's safe to say that a proactive approach towards your compliance is a great first step. Microsoft is more sympathetic when effort is taken for compliance, but if you're making no effort whatsoever, they're not going to go easy on you. Make sure you're proactive and document every licensing procurement.
Work with a Trusted Provider
One can most likely skip this step and have their IT provider manage the entire process. Training, guidance, coaching, and even a basic walk through will go a long way. Documentation of procurement will help as well. Make sure you're working with a trusted provider to ensure compliance while eliminating the hassle for you.
We've seen quite a few of these audits lately as there is a slight increase in the past few years. It would be wise to schedule a self-audit at least twice each year. This will reduce any surprises or fees from non-compliance. There are two types of Microsoft Audits, Software Assessment Management (SAM) and Legal Contracts and Compliance (LLC).
SAM is the most common type of audit. This simple self-audit compares software your organization has in your possession to what's exactly purchased. LLC, on the other hand, is used when a customer refuses a SAM audit. LLC is often used when the auditor accuses a company of intentional software piracy. The LLC often deals with the Business Software Alliance (BSA). When an LLC is issued, one should definitely take this with utmost importance. Sources indicate that penalties can accrue up to $150,000 per title infringed.
For good measure we have a couple statistics for those who are in doubt of such audits. According to Flexera…
85% of organizations are "accidental" software pirates – using more software that they paid for
63% of organizations have been audited by their software vendors in the last 18-24 months
58% of enterprises that have been audited in the last year say they have been audited by Microsoft – the most frequently cited vendor doing audits
Note: This blog is strictly to be used for informational purposes. Do not make decisions based on anything read within this article as every business is unique and must consider their own requirements first and foremost.
Not sure whether or not you're in compliance? Contact eMDTec at (800) 979-_2879 or send us an email at info@emdtec.com. We provide managed IT services wherein we handle all of this for you, in order to make sure you're able to avoid hefty fines.