Any worthwhile IT support provider can prevent your IT problems from happening, or at least address them the minute they occur. Outdated IT support models are based around break/fix, wherein a problem is only addressed after-the-fact, which still results in costly downtime and other expenditures for repair and replacement. With the right configuration and contingency planning, your business can be prepared for a range of issues before the happen, which keeps your system downtime to a minimum.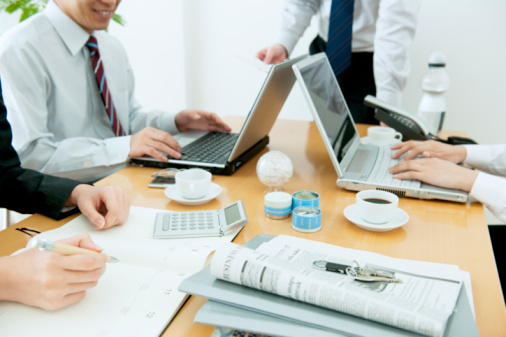 For IT support that fixes your problems before they even occur, contact eMDTec today at (800) 979-_2879 or info@emdtec.com.
Watching Your Information Systems Around-The-Clock.
Active monitoring a key aspect of modern IT support. eMDTec keeps a watchful eye on each part of your system 24x7x365 to ensure that errors are addressed before they result in outages or downed systems. These processes are thoroughly tested and dependably automated to head off a wide range of issues, including failing disk drives, backup battery failures, low disk space and more.
Emergency Technology Plans!
IT-related emergencies can strike at any time, whether they are malware attacks, natural disasters or system crashes. eMDTec prepares your company for any disaster that could affect your IT infrastructure, whether it be a natural occurrence, cybercrime, power outages or human error. By developing effective policies and procedures, we can help you and your staff operate effectively and efficiently in the case that your business is affected by an emergency of any kind.
Ongoing Assessment Of Your Information Systems.
Our service doesn't just resolve the regular IT issues that a business like yours encounters. By analyzing your systems and tracking their performance on a regular basis, we can identify trending issues and areas for improvement to continually optimize your performance. Assessing your system's efficiency over a longer period of time allows us to fine tune it in ways that are not immediately apparent when you begin service with us.
Stay Informed With Proper IT Support.
Lastly, we want to keep you properly informed on what we're helping you to achieve. We regularly compile information about your IT infrastructure to develop comprehensive reports for your company's use. This will keep you up to date on how we help you do more with your technology, and provide further context for review meetings with your Virtual Chief Information Officer.
Get your New Jersey business' technology aligned for better performance and security! For more information, contact eMDTec today at (800) 979-_2879 or info@emdtec.com.